This Friday be sure to be there.  This is the first alleycat Chengdu has seen since June of 2014.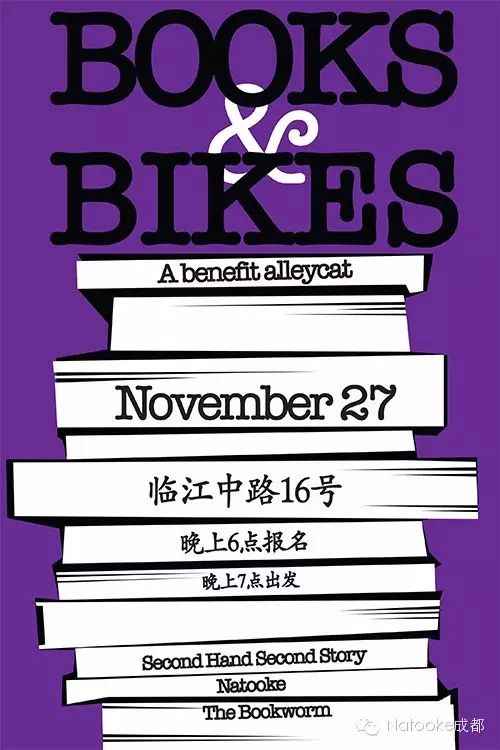 The starting location is from 16 Linjiang Middle Road.  Registration begins at 6:00 p.m.  Race starts at 7:00 p.m. sharp.  Do not be late!
Expect six checkpoints in total.  A map and race instructions will be provided in advance of the race start. The entry fee is at least one book.  More is encouraged! To attend you also must have a camera phone or camera.  Make sure your device is charged before the start! The total race distance is roughly 30 kilometers.  Riders will be responsible for their own route.  This means the average rider will need at most 2 hours to complete the race. Helmets and lights advised.
Big thanks to our supporters, Second Hand Second Story and The Bookworm.  For the occasion, The Bookworm has vowed to donate 25 books.  Additionally, they will be offering up specials to each of the riders. Beyond that, The Bookworm will also be surprising 5 lucky riders with a couple of extra special goodies.
What's with all the mystery surrounding this race?  Well, the mystery makes for all the fun.  You'll just have to see for yourself.